Medium Tea Cup Mug Knitted Pattern, tea cup, tea mug, Buttons MADE TO ORDER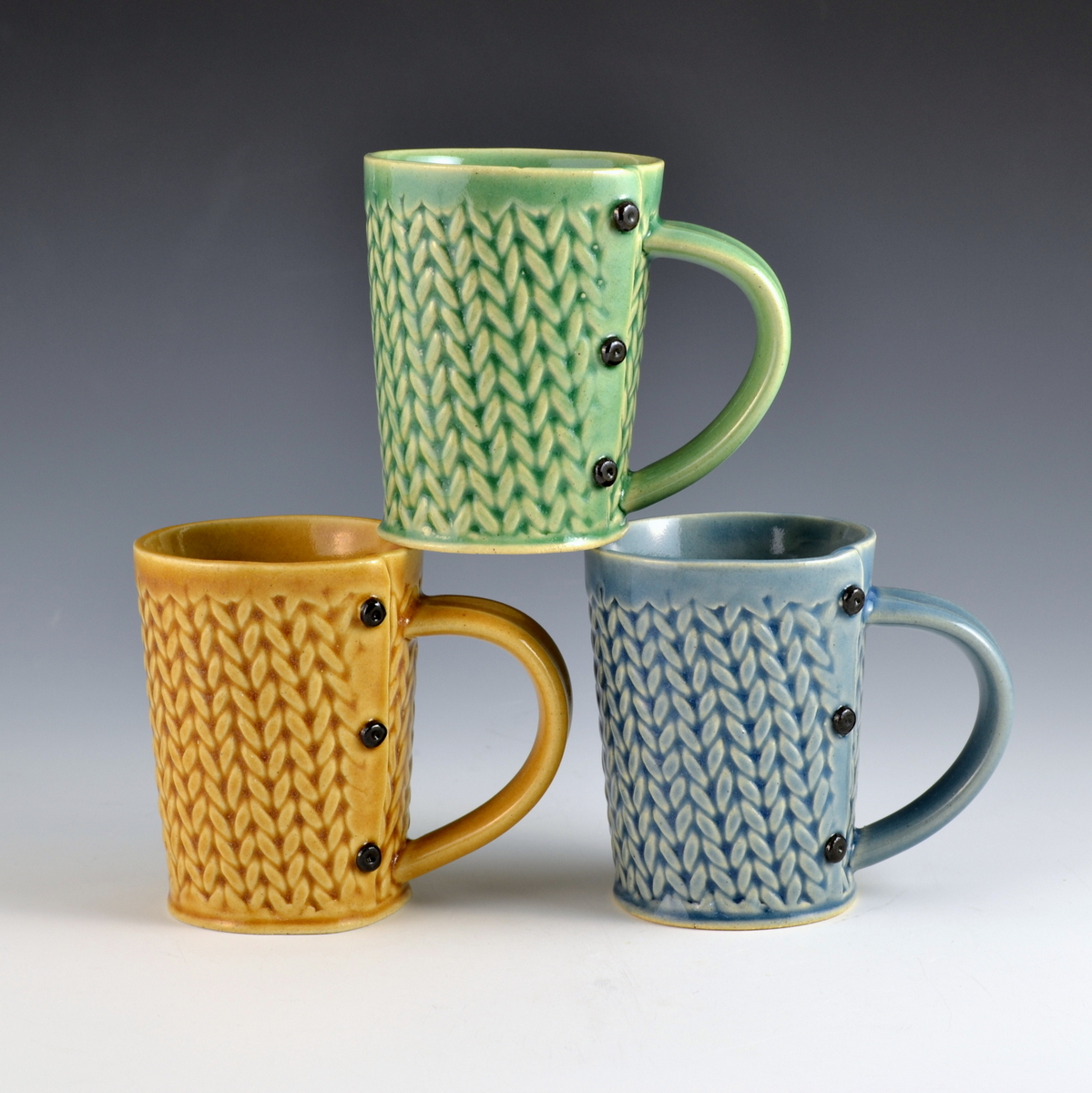 Medium Tea Cup Mug Knitted Pattern, tea cup, tea mug, Buttons MADE TO ORDER
After hearing a lot of requests from customers wanting a mug just slightly smaller than my big coffee mug, I had to get to work.
In addition to the new shape it also has my new knitted pattern with buttons. These are light weight and will feel great in your hand even when it is full.
Dimensions: 4"H x 3". Holds ~10 oz
This listing is Made to Order for one Mug in the glaze of your choice.
Orders placed before Nov 25th will ship by Christmas.
See my other listing to see the gray and purple glazes. These aren't pictured here
Some variation is expected from piece to piece as each one is handmade.
All my work is made from Stoneware. After the pieces are made, they get fired once in a bisque fire and then high fired with durable glazes that will not fade.
Food/dishwasher/microwave Safe!
If you have any questions, don't hesitate to ask.
100% guarantee…. I want my customers to feel proud and happy to own my pieces. If you are unhappy with the product, please return it within 30 days and I will refund the money minus shipping.