Jumbo Knitted mug Handmade ceramic mug 20 oz MADE to ORDER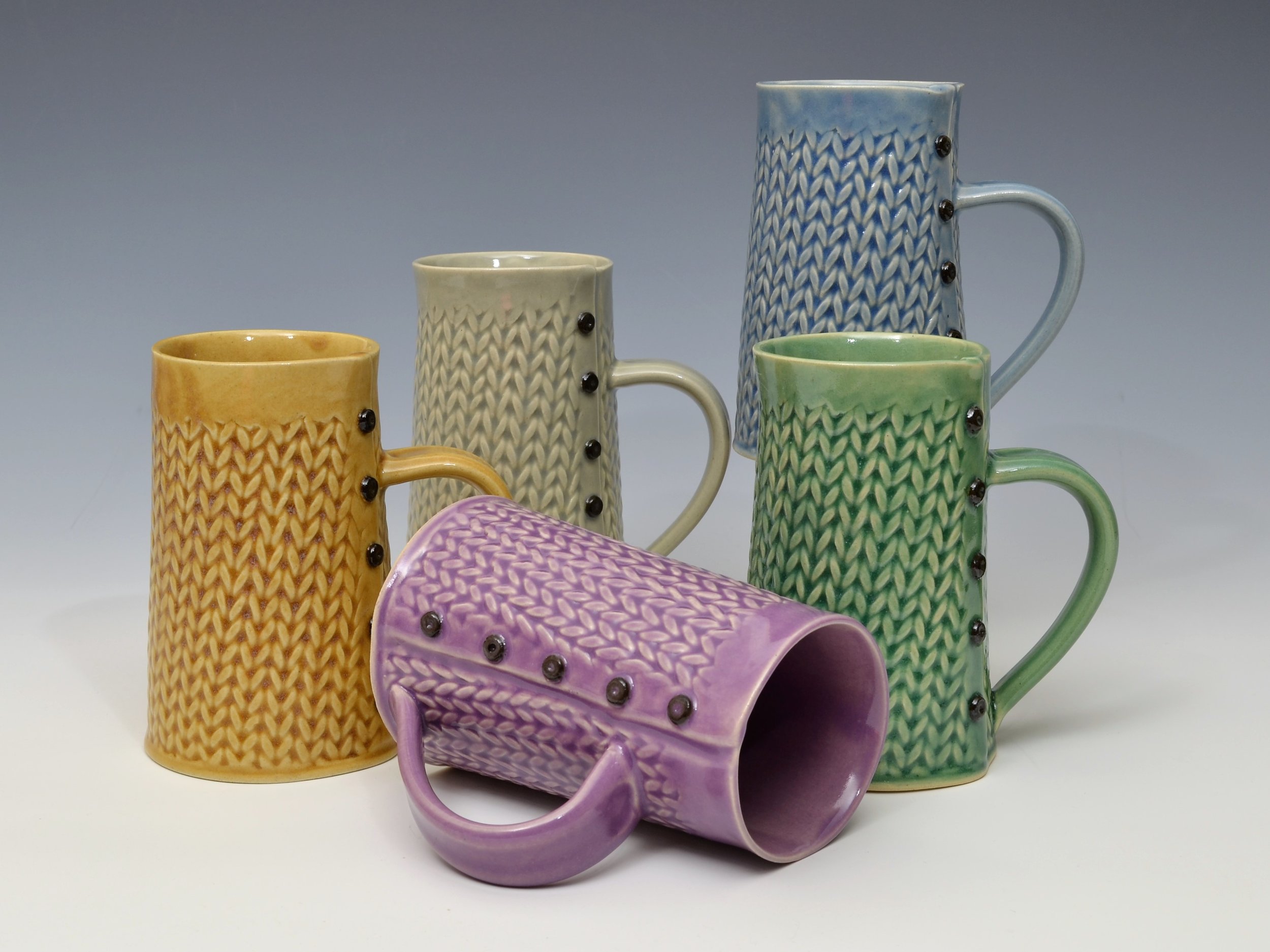 Jumbo Knitted mug Handmade ceramic mug 20 oz MADE to ORDER
Knitted mug perfect for a knitter, spinner, fiber artist. After making my 16 oz Big coffee mug, all my fiber friends kept asking for a bigger mug. Perfect for when you just don't want to get up and keep on knitting or spinning. These are a good 20 oz. That should be enough of coffee (or beer?)

Dimensions: 5.75"H x 3.75". Holds 20 oz

This listing is MADE to ORDER. Turn around time is 4-6 weeks. I am constantly making these mugs for shows, yarn shops and Etsy. If you need it by a particular date for a special occasion, contact me or please write in "Message to Seller" while purchasing. I can let you know if I can ship it by that day.
Orders placed before Nov 25th will ship by Christmas.
★ ★ ★ ★ ★ ★ ★ ★ ★ ★ ★ ★ ★ ★ ★ ★ ★ ★ ★ ★
Choose Honey, Green, Blue, Purple and Gray option. Each piece is made individually and some variation in glaze and color is expected.
★ ★ ★ ★ ★ ★ ★ ★ ★ ★ ★ ★ ★ ★ ★ ★ ★ ★ ★ ★

All my work is made from Stoneware. After the pieces are made, they get fired once in a bisque fire and then high fired with durable glazes that will not fade.

Food/dishwasher/microwave Safe!

If you have any questions, don't hesitate to ask.

100% guarantee…. I want my customers to feel proud and happy to own my pieces. If you are unhappy with the product, please return it within 30 days and I will refund the money minus shipping.